OSAKA- kimono sleeved shirt dress with detatchable collar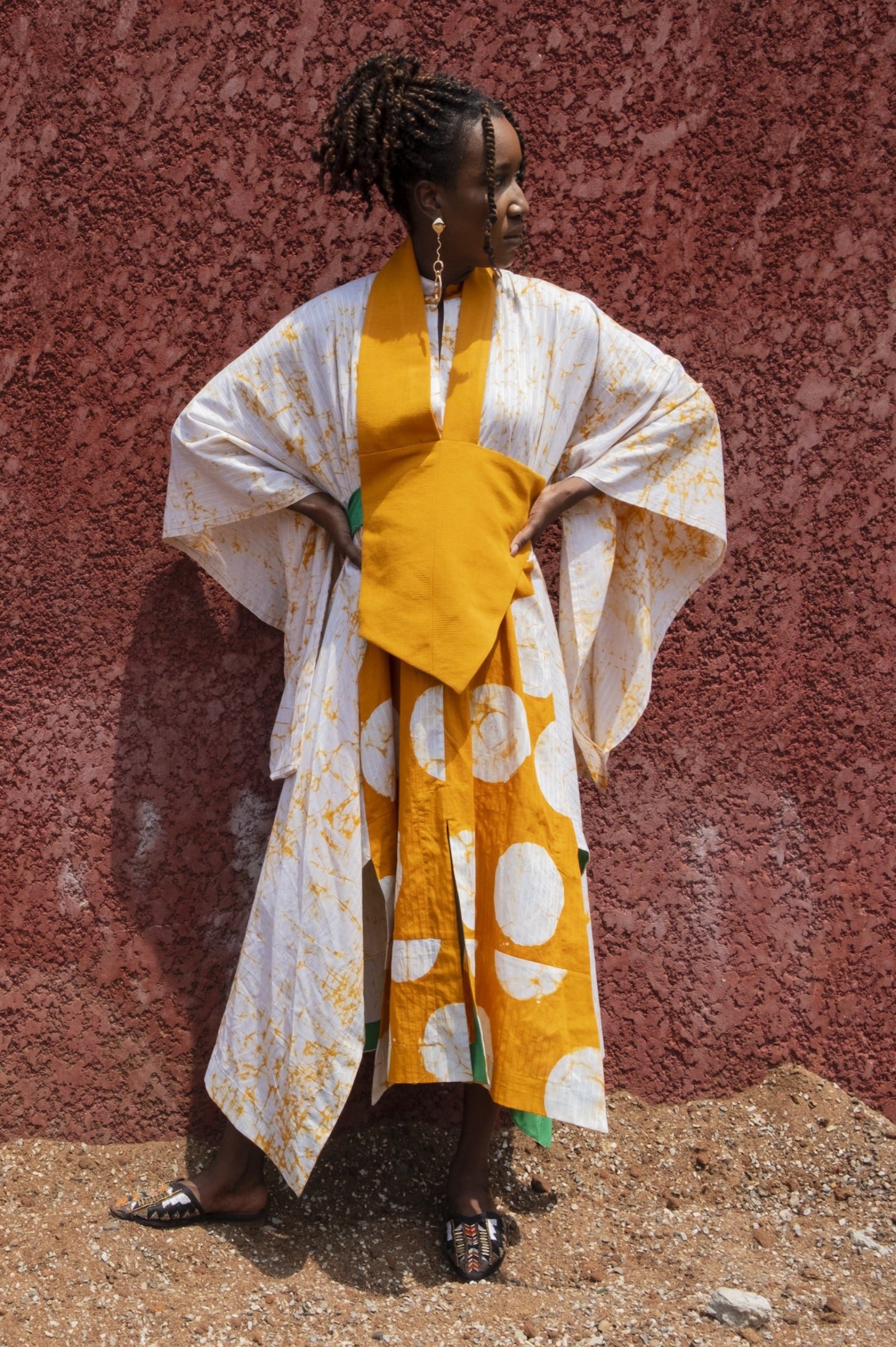 A cultural fusion. the Osaka shirt dress fuses the dramatic concealing sleeves of a kimono with the relaxed fit of an agbada making it the ultimate shirt dress.
Made with lightweight cotton and fitted with pockets, this shirt dress is your ultimate summer weapon.
Style with our detachable collar belt for a more fitted look or wear loose with your favourite shoes every day and everywhere.
This shirt dress is one size,